British Council Award Ceremony
British Council Award Ceremony
Providence English Private School (PEPS), Sharjah, Student participated in British Council Partner School "Your world video competition 2022 - 2023". The theme was "Good Health & Wellbeing linking directly to the United Nations Sustainable Development Goal".
British Council Cluster Exam Director Mr. Simon Green & Ms. Saira Banu relationship manager visited our school meets principal, vice principal & director present winners' plaque.
PEPS students' winners team namely Ms. Sara Murshed Millan, Ms. Riham Ali Mohamed, Ms. Farrah Ben Yousuf, Mr. Ali Ameer & Mr. Mohamed Yasir awardees received certificate & token gift of appreciation from British Council. Students from year 11, year 12 & year 13, Teachers & supervisory staff attended the awarding ceremony. All are very cheerful, glad enjoying the movement with big round of applause encouraged students for their efforts to win National Level Winner achievement.
Ms. Saira Banu played our students winner video all enjoyed a lot it is very informative to maintain health & wellbeing as every one wants to be health & happy. Current students are very excited inspired motivated to participate in current year competition.
Ms. Saira Banu explained Theme for year 2023-2024 is Climate Change, Crisis to Action as UAE hosting COP28.Cluster Exam Director Mr. Simon Green inspired student for more efforts to win regional & world level award.
At the end of program event our school director Mr. Ziad Manhl Badr presented memento to Mr. Simon Green. --- Few photos of event.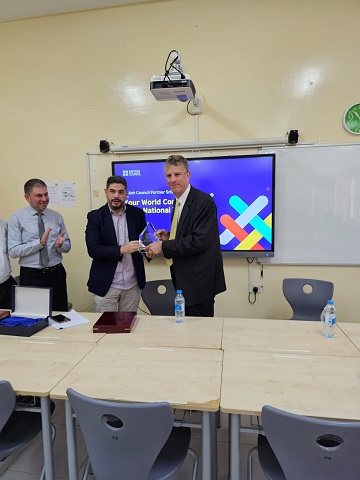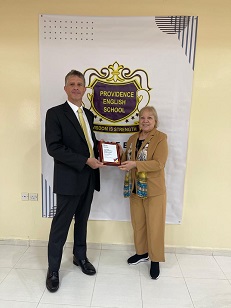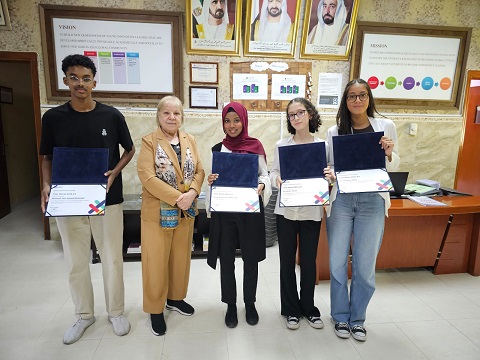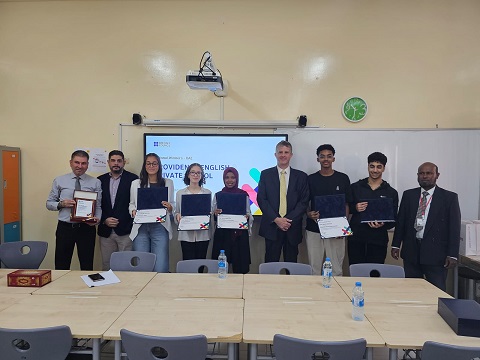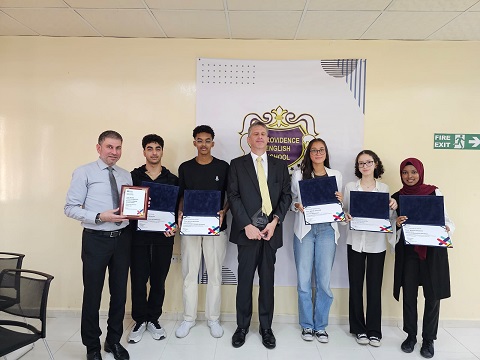 Graduation Ceremony 2022-2023
Graduation Ceremony 2022-2023
On Saturday 27th of May, 2023, Providence English Private School held a Graduation Day Ceremony at De Montfort University to bid farewell to the outgoing batch of Year 13 students. Led by the beloved Principal, Dr. Marwa Diaa, the event was a joyous and memorable occasion that was attended by members of the Senior Leadership Team, teachers, and supporting staff.
The program commenced with the students' graduating class Girls & Boys marching band playing a welcome song. The National Anthem was and followed by a Quran Recitation and an opening welcoming speech. The event covered all school and students achievement of the academic year 2022-2023 and hosted multi talent shows by the students. Ceremony was summed by handing the graduation certificates to students and celebrating their success.
Overall, the Graduation Ceremony was a fantastic event that celebrated the hard work and achievements of the students. The school would like to extend its gratitude to all those who attended the occasion and contributed to its success.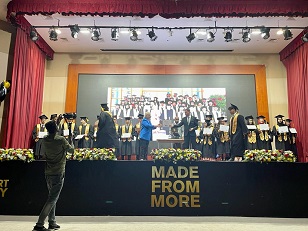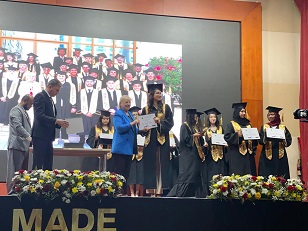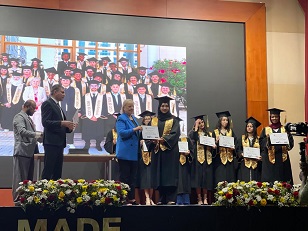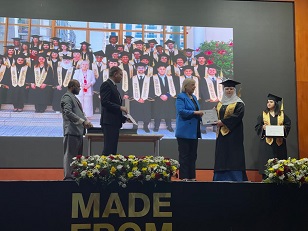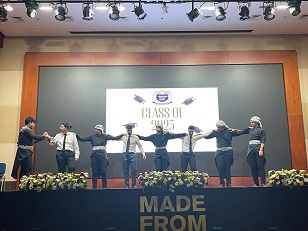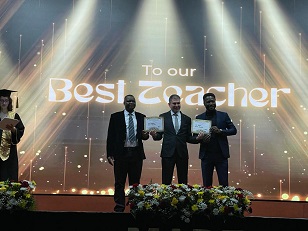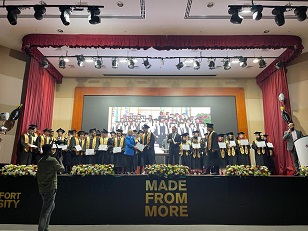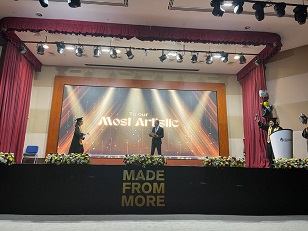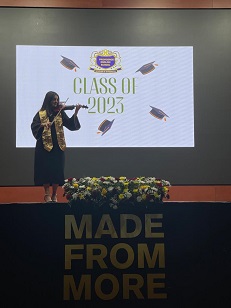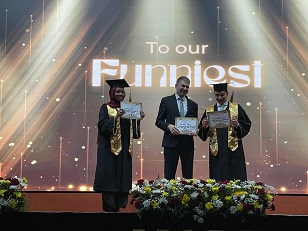 Best Wishes,
School Counselor
Mohammed Ziauddin